Creating an intuitive interface that guides customers can improve conversions and increase brand trust.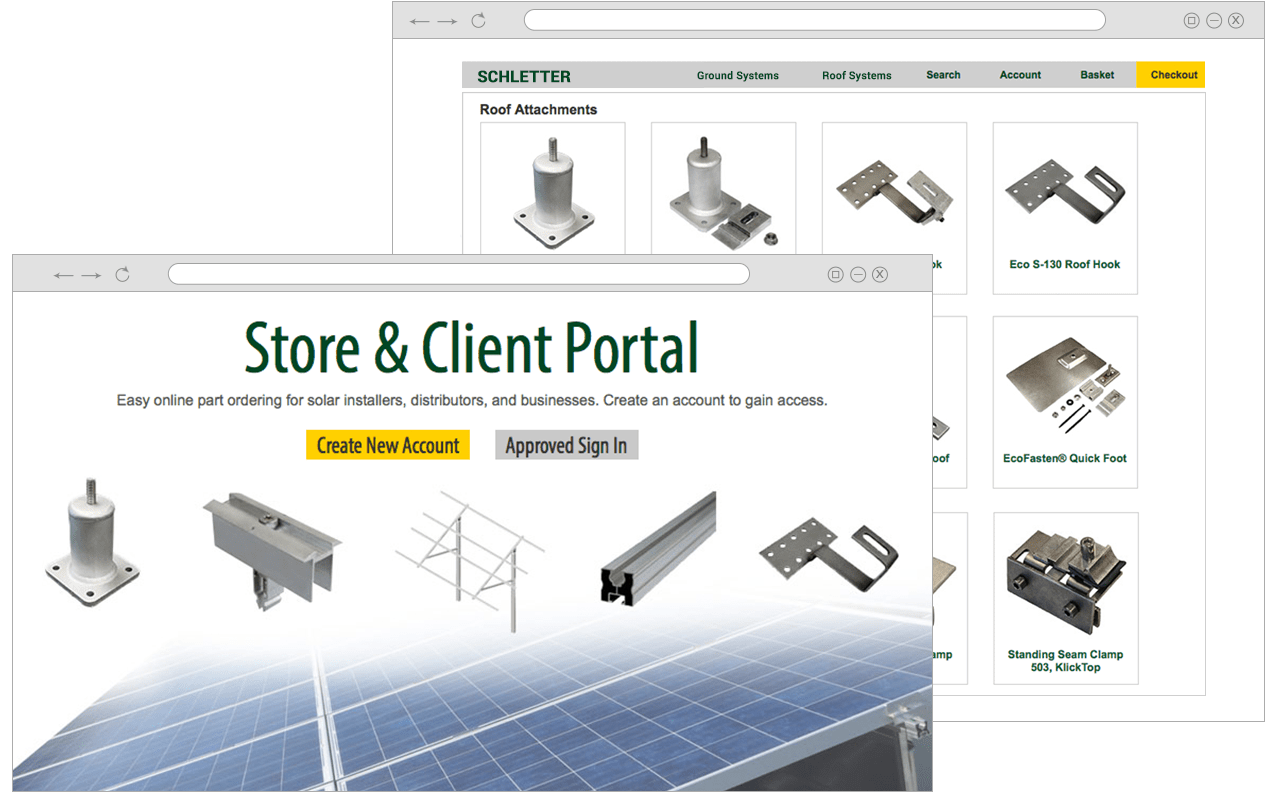 Solar Store
Built an ecommerce store for B2B solar company, Schletter, to sell parts to wholesalers and small businesses. This massive project included many third-party integrations including tax and shipping software customized with complex business logic.
Several features enabled Schletter to improve it's customer service and increase sales; such as order pickup scheduling, promotional codes, pay by credit card or account number, pay a bill, and workshop registration. In one year, the online store generated over $1 Million dollars in sales.
Skills
Design
Development
Content management
Product photography and image editing
Third-party integrations
PCI compliance, security
Technologies
Photoshop
HTML, CSS, JS
Miva Merchant, Chase Payment Gateway
Avalara Tax Software
FedEx shipping software
---
Apparel Ecommerce and Email Marketing
Designed and styled several women's retail apparel ecommerce websites for company Arizona Mail Order. Responsible for email coding and scheduling. Created engaging ways to market to the customer including a style quiz, animation, targeted content, automated emails.
Skills
Site redesign, Landing page design
Email coding and site CSS
Email marketing
Technologies
Photoshop
HTML, CSS
Email Marketing Services such as Mailchimp and Yesmail
---
Printing and Color Management Online Store
Designed rotating marketing banners to educate RPImaging's ecommerce customers on new products.
Skills
Design
Content Management
---